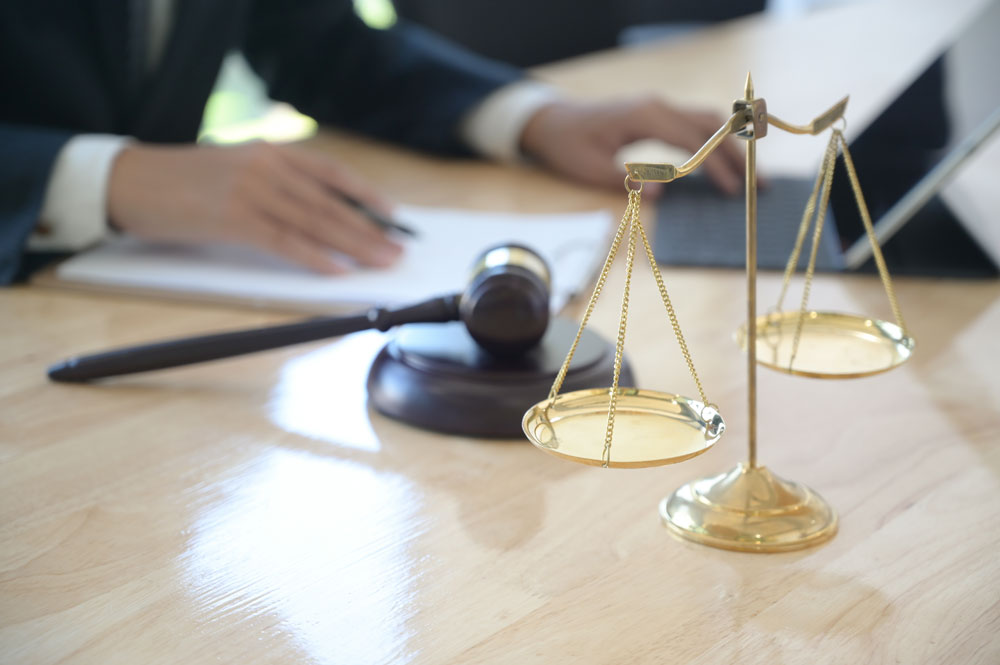 Why You Need a Real Estate Lawyer
When it comes to complex legal documents, it takes a pro to decode the legalese and ensure that the letter of the law is working to protect you and your finances. And when it comes to real estate transactions, there are plenty of those complex legal documents to sift through. You're going to need a real estate lawyer (or a notary if you live in Quebec).
After all, buying a home requires a large investment; it involves numerous people, service providers, multiple levels of government, and stacks of paperwork. Mistakes or malfeasance can be costly. Your real estate lawyer will ensure that every part of the process is done according to the law, and that every legal document you sign is prepared with your best interests in mind.
How to hire a real estate lawyer or notary
Like any professional service, it pays to shop around. The best place to start is by asking your Royal LePage real estate agent. They'll have worked with a number of legal pros in your area and will be able to recommend one that best suits your needs.
Alternatively, ask friends and coworkers, check out online legal referral directories or the Yellow Pages, or call your provincial bar association. Many real estate lawyers have websites with and specifics about special designations and areas of specialty. Ask for references if you have any doubts.
Also, be sure to establish fees and disbursements (any costs related to handling your file, such as long distance calls and travel) up front.
Services your legal professional provides for home buyers
Your real estate lawyer or notary will take on a long list of duties. Many of those duties are encapsulated in the term "conveyancing": the process of transferring a property from one person to another.
Here are a few of the typical areas where a legal professional can help:
Reviewing the agreement of purchase and sale

The purchase agreement is a legal document that says you agree to buy the seller's house, and states the price and any conditions required before the sale is deemed legal and final. Your legal expert will see that its terms are stated exactly as you wish before you sign it.

Property title search

This is a check of the Land Registry Office records for the current homeowner's name and what liens, mortgages and easements are registered against the property. The lawyer will review this with you if his search uncovers anything you did not agree to accept in the offer to purchase.

Title insurance

If you opt not to have your lawyer conduct a full search of the title, you may purchase title insurance in the event that some detail about your property is inaccurate and may lead to additional cost later on. Your lawyer will know if title insurance is available in your province.

Fire insurance

Your lawyer will probably advise you to buy your own insurance rather than assuming the insurance policy of the seller. She or he will see that the fire insurance is placed on the house you are buying, and at the right time. Most agreements say that the seller takes the risk of fire damage to the house before the closing date; but if this is not in the agreement, the buyer may be liable to pay the full purchase price even if the house burns down before moving day.

Building and zone compliance search

This search queries government to ensure your new home is in compliance with local building and zoning codes. If you fail to have this done, you may be liable if the building inspector comes knocking on your door looking for permits for renovations and additions made before you even owned the house.

Ensuring utility and property taxes are up to date

This involves finding out if there are tax arrears or utilities owing on the property. If this is the case, these bills will be paid and deducted from the seller's payment.

Reviewing the mortgage agreement

Your lawyer will ensure that you understand the terms of any mortgage for which you are accepting responsibility. If you are assuming an existing mortgage, he will find out the balance owing on it on closing day.

Calculating the amount owed for land transfer tax

This tax varies from province to province, and even by city in some areas (and a few provinces don't even collect land transfer taxes). Your lawyer will do the math and ensure your money gets into the right hands on time.

Ensuring all requirements for the closing are met

Your legal professional will ensure that the seller has made good on all terms outlined in the offer to purchase, and that you have met your legal obligations so that the deal may close.
On the big day – closing day – the buyer's and seller's lawyers will meet in the Land Registry Office, so the buyer's lawyer can update his title search. Your lawyer will exchange the deed, mortgage and any other documents related to the sale, pass on the purchase cheque, and register the deed and mortgage.
And, finally, you will win the big prize – the keys to your new home.
But wait: neither you nor your lawyer is finished yet. You should inspect the house and property to see if there are any substantial changes since you made your purchase offer, and you should report them directly to your lawyer.
Once that's complete, you can relax. Aren't you glad your real estate lawyer handled all that hassle?